Empire: Four Kingdoms gets a fifth kingdom
Hamburg,
The successful mobile game will get its biggest update ever.
Goodgame Studios, the leading developer and provider of free-to-play games, announces a huge expansion for Empire: Four Kingdoms. Empire: Four Kingdoms is the most successful and highest-grossing German-made game for mobile and tablet. Its 47 million players around the globe can now look forward to exploring a whole new kingdom; the Storm Islands will join the four existing kingdoms that give the game its name, introducing new game mechanics, characters, and units. The updated version will be available in the App Store and on Google Play from mid-July.
Empire: Four Kingdoms is already one of the largest games for mobile devices in terms of content, and no other app receives more updates with new features at such regular intervals. The Storm Islands update will be the 27th and largest update in the two year history of the game. A team of almost 100 game designers, graphics artists, programmers and others have been working for several months on the new kingdom, from the conceptual phase to designing the graphics, implementing everything on the technical side and finally carrying out comprehensive quality assurance.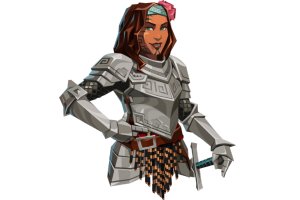 "The Storm Islands are the biggest and best update in the history of Empire: Four Kingdoms," says Dominik Willers, Chief Innovation Officer of Goodgame Studios. "This new feature will offer more complexity and entertainment than most other complete apps. We are convinced that we will be able to offer our enthusiastic fans weeks and months of new adventures and even more fun."
Read the complete press release: Download