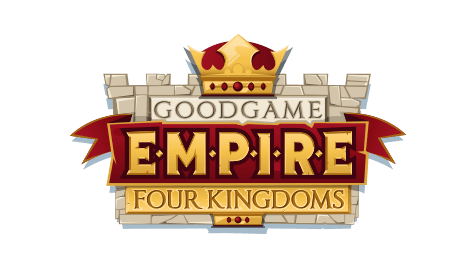 Empire: Four Kingdoms
Free-to-play Multiplayer Strategy App
Make your dream a reality and become a king and castle lord with the Empire: Four Kingdoms app! Produce new resources and build your small castle into a mighty fortress! Recruit a powerful army to conquer more land for your kingdom and defend it against enemy attacks. Form alliances with friends to defeat your enemies or fight epic battles against countless other players. In this mobile app your strategy determines whether you become a legendary king or remain a simple peasant! Of course you can also follow your destiny on a PC – with Goodgame Empire, the browser version of this game.
Discover the four kingdoms
Create your own kingdom
More than 60 different buildings
Multiple upgrade levels for buildings and units
Numerous decorations for designing your own castle
New in-game events to keep things fresh and exciting
Regular updates with new challenges
Be part of a massive community
Incredible alliance and pact system
Simple and convenient alliance chat
Over 60 million avid players worldwide
Immediate customer support in your language
Fight in exciting battles
Strategic and versatile battle system
Countless different military units
Powerful and customizable equipment
Epic battles in the four kingdoms

European Games Award 2014

Best European Mobile Game
It's so much fun working together with my alliance to get stronger and better. Plus there's always something new to discover.
Aiyanaka / Google User
I'm a huge fan! I would definitely
recommend it!
Carloko1994 / Google User
It's still tons of fun even after playing for months. The 4 continents make it a challenging game too.
Bottass / Apple User