GOODGAME EMPIRE AND GOODGAME BIG FARM NOW AVAILABLE ON MICROSOFT STORE
Goodgame Studios, leading developer and publisher of free-to-play video games, expands its product portfolio within Microsoft Store for Windows 10. After the successful release of Big Farm: Mobile Harvest on Microsoft Store in April this year, the titles Goodgame Empire and Goodgame Big Farm are making their way into the worldwide Microsoft community.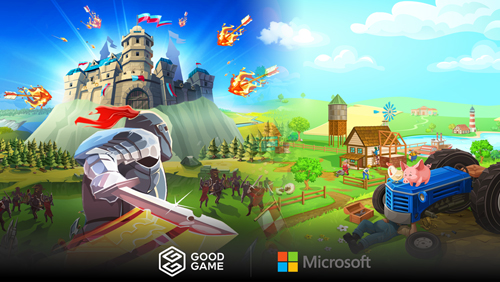 "We are very happy to cooperate with the amazing team at Microsoft again and be able to offer our well-known products to an audience of millions via Microsoft Store for Windows 10." States Oleg Rößger, CEO of Goodgame Studios, adding: "The evolution of both of our classic games from browser based to client-based technology games opens up new strategic and trendsetting distribution methods."
Benjamin Völkel, vice president of Live Operations at Goodgame Studios, also adds: "During the production period of our Microsoft Store versions we focused on a range of new content for the games – Goodgame Empire even celebrated its tenth anniversary – while the project team used a swift workflow to adapt our products for the Microsoft Store environment."
To this day, Goodgame Empire and Goodgame Big Farm have delighted more than 180 million registered users combined and the titles are available in more than 20 languages on the Microsoft Store.
Goodgame Empire (http://ggs.social/emms) and Goodgame Big Farm (http://ggs.social/bfms) are now available for free on Microsoft Store.