GOODGAME STUDIOS ANNUAL RECAP 2021
An exciting year is coming to an end as the winter season starts and Goodgame Studios is looking back at the many sensational moments of 2021. As we are moving into the new year, we are offering an information filled recap for everybody interested!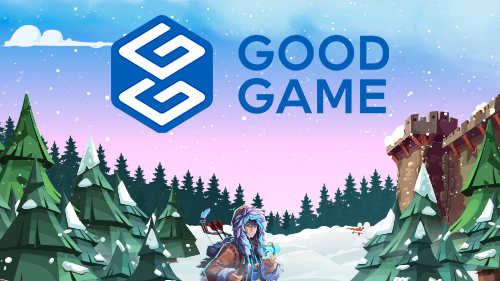 For starters, we are taking a little leap back to December of 2020 where we reached the milestone of 500 million registered players among our games which simultaneously marked the start into a new decade.
In March of this year, we hosted the digital Girls' and Boys'Day at Goodgame Studios which was broadcast live and delighted more than 1.000 teenagers. In 2022 we will actively take part in the cliché-free career orientation day for boys and girls once again.
Another 2021 highlight was the tenth birthday of our strategy classic, Goodgame Empire, which was celebrated solemnly with our community and really emphasized the sustainable development strategy at Goodgame Studios.
We made new partners in Microsoft and Huawei and published a majority of our products cooperatively in their stores this year.
Furthermore, we established our in-house publishing division and are actively searching for game-diamonds in the rough to integrate into our existing portfolio and elevate with our marketing know-how. Simultaneously, the mobile real-time strategy game War Alliance was published in cooperation with Magnific Games from Berlin.
New products were launched and added to our existing portfolio of course. Our Farming-RPG Big Farm Story was introduced to a global audience on Steam and Microsoft Store this August. In mid-November a cooperation with Candywriter from the Stillfront group followed in the form of the US megahit BitLife for German-speaking players under the Name "BitLife DE – Lebenssimulation" and is available for download on iOS and Android in App Store and Google Play Store respectively. BitLife DE already reached the number one game spot in the App Store Charts and is still within the Top 10 in Germany.
Concluding the year, we and our marketing team were rewarded for our work in physical form as Growth Team of the Year at the App Promotion Summit 2021 in Berlin as well as the German Developer Award in the category "Evergreen" for Goodgame Empire, emphasizing our sustainable business strategy yet again.
Finally, we want to thank all of you: Our business partners – some of which supporting us for more than a decade, our employees who fully motivated work on amazing projects each day, our faithful gamer community who make our games the tight-knit family experience for everybody and of course the entirety of the Stillfront Group and all affiliated studios with whom we successfully cooperate internationally.