Hamburg,
A tournament of superlatives is beginning today in Germany's most successful strategy game, "Goodgame Empire". In addition to prizes worth almost 10 million euros, for the first time since the game launched seven years ago, players can also battle for a real, one-of-a-kind trophy: a sword made of Damascus steel, handcrafted especially for "Goodgame Empire".
Its virtual counterpart is the focal point of a several-week-long battle, which will determine the best Empire player in the world over the course of several rounds. Depending on where the victor is located, they will receive the sword in person or by special delivery to a destination of their choice. In order to satisfy the global fan community of "Goodgame Empire", an additional prize of an equally skillfully-crafted shield and thousands more prizes will also be given away.
Many hours of hard work have gone into crafting the sword in the workshops of YouTube channel "Awe.Me" in the USA. Their series, "Man At Arms: Reforged", shows viewers how to make famous weapons, from movies such as "Lord of the Rings" and shows like "Game of Thrones", and now "Fury's Blade" from "Goodgame Empire", too. As one of the largest and most influential YouTube channels around the world with 6.4 million subscribers, word is bound to spread.
Watch the making here:
Trailer (30 sec): https://youtu.be/DWMrr33PUTc
Full episode (18 min): https://www.youtube.com/watch?v=6y-NCYgTz5I
In Germany, YouTube stars "Flying Uwe" (1.2 million subscribers) and "Montana Black" (1.3 million subscribers) will also report on the unique event and themselves take a stab at winning the sword. Goodgame Studios itself will support the event with a comprehensive marketing campaign.
"This is the largest and most exciting event that we've ever had in Empire," says Nina Müller, who is responsible for the game's continued development at Goodgame Studios. "After months of preparation, we can finally let the cat out of the bag." Jörgen Larsson, CEO of the Stillfront Group, to which Goodgame Studios has belonged since the beginning of the year, is enthusiastic: "Large community events make the difference in online games these days. I am convinced that this will give Empire and the whole group a further boost."
Hamburg,
"EMPIRE" and "BIG FARM" are the names of Goodgame Studios' most successful mobile and browser games with over 340 million registered users. With a turnover of USD 1 billion, the German games forge, Goodgame Studios, is making a return to the top ranks of the gaming industry. This is an achievement "made in Germany" that is also causing a stir in the international gaming world. The two creative minds behind the company – founders and managing directors Dr. Kai and Dr. Christian Wawrzinek – thank their team for this success and they are confident: "EMPIRE and BIG FARM in particular are a remarkable success for Goodgame Studios and we can do more. The gaming industry still has huge potential. For our employees and for us, reaching this milestone is both reason to celebrate and an incentive."

As the managers of one of Germany's biggest gaming companies, the Wawrzinek brothers often found themselves in the same position as their players on their way to making a million: seeds that were sown did not always germinate; patience, fighting spirit and lots of strategic skill were necessary. After a phase of enormous growth in 2014 and 2015, they managed with blood, sweat and tears, tough cutbacks and restructuring in 2016, to get Goodgame Studios back on course in 2017. "It was absolutely essential for us to focus again fully on our core brands of EMPIRE and BIG FARM," says Dr. Christian Wawrzinek. "Only in this way were we able to achieve turnaround, and we are now once again on a course of growth." The successful launch of the mobile game "BIG FARM: MOBILE HARVEST" underlines this statement. In less than one month, the game has been installed over 2 million times worldwide.
In the fantastic world of BIG FARM, one can only become a successful farmer with business skills, the right strategy and a strong community – and those are the principles to which the team at Goodgame Studios also adhere when it comes to continuing the company's steep upward curve in the future.
Hamburg,
Just in time for its sixth anniversary, 'Goodgame Empire' has given its developer, Hamburg-based Goodgame Studios, a truly special gift. The highly popular medieval strategy game hit $800 million in lifetime revenues, becoming Germany's most successful game of all time and one of the top games worldwide.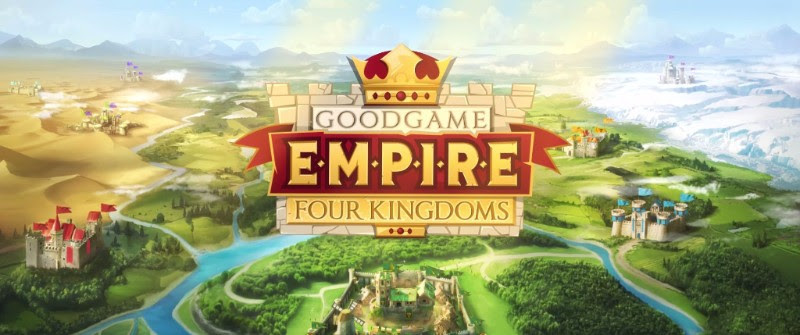 More than 250 content updates within six years
"We are extremely proud and we thank all the players who have helped make it happen. The financial success has given us the freedom to expand 'Goodgame Empire' into one of the most complex strategy games ever," says Nina Mueller, who runs the studio responsible for the game's ongoing support and development. "We are especially proud of all the players who have been with us for many years. With over 250 content updates since the game launched in 2011, we have obviously kept the fun factor high."
Nevertheless, there are still many ideas in the pipeline. "Yes, we have lots of interesting stuff in the backlog to look forward to. At the same time, we want to take requests from the community into account even more," promises Mueller. "Our long-term goal is for Goodgame Empire to be running successfully ten years from now."
Transition to HTML5
One requirement for reaching that goal is to successfully transition from the soon discontinued Flash technology to the new web standard, HTML5. "It's a mammoth task, we are talking about one million lines of code that have to be transferred," explains Benjamine Constantine, who is responsible for this strategic project for Goodgame Studios. "Nevertheless, we are aiming for a seamless transition for our players, meaning the complete feature set as well as regular content updates." The project is well underway and the switch is planned for no later than mid 2018.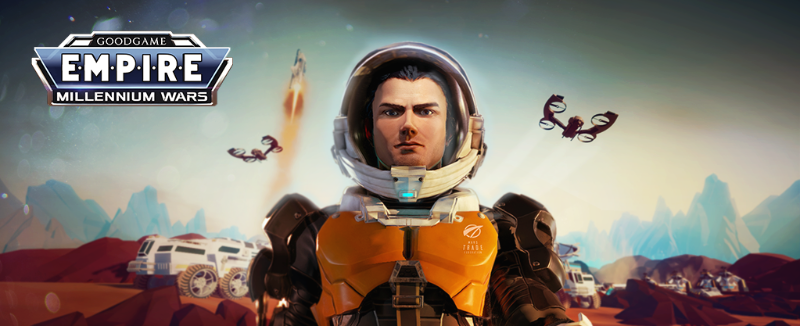 Expanding the Empire
2018 promises to be an exciting year for Goodgame Studios and the Empire brand anyway. Besides continuing development of Goodgame Empire itself, from early 2018, the Empire franchise will be expanded with the addition of the new game, 'Empire: Millennium Wars', where players can compete to dominate the mining industry on Mars. Unique support from Google will start this Thursday. Despite not being released yet, 'Empire: Millennium Wars' will be featured prominently in the Google Play Store for pre-registration.
Hamburg,
Exciting tasks and valuable rewards for the players of Goodgame Studios' successful titles
Goodgame Studios, Germany's leading developer of gaming software, is welcoming the hot weather with a variety of events in its successful browser titles. For farm enthusiasts and noble castle lords alike fun will be guaranteed during these exciting events. While players of Goodgame Big Farm will be enjoying exciting activities during this summer's weekends, fans of Goodgame Empire will be challenged in Kala's contest – for sure there will be plenty of rewards!
Summer festival in Goodgame Big Farm
July 1 marks the first day of summer for Goodgame Big Farm! Players can look forward to a variety of weekend activities and bonuses that will change every week until October.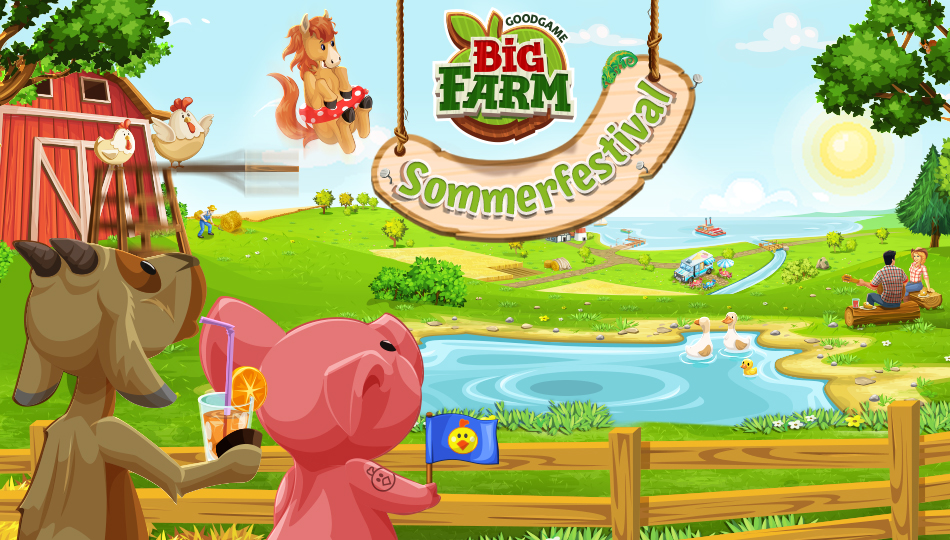 It pays to stock your barns for the new farm visitors – when players spot them on their farm, they can get really great prices for their products. And since riding under the sun feels so nice, players can occasionally benefit from a horse trainer who will reduce the horseshoe costs and training times of horses. For those who need a break from the hot temperatures, paying a visit to the ice cream truck isn't only a delicious way to cool down but also great for boosting happiness to the farm – all players have to do is donate a bit of milk and fruit! And if all that isn't enough, majestic fireworks above the main house let them collect even more dropped items on their farm.
A special edition of the Racing Farmer will keep the players informed on the current events every weekend. On the opening weekend, the farm will welcome the horse trainer and ice cream truck.
Kala's contest in Goodgame Empire
Starting July 6, Goodgame Empire is all about collecting points, points, and more points! Castle lords can look forward to this exciting, month-long summer event with an Indian flair: Sultan Darsil himself will set up camp in front of the castle and herald in Kala's contest. During this event, players can complete tasks to collect points. This gives them the chance to acquire valuable rewards such as equipment items, troops, tools, heroes, and decorative items, such as Kala's pond.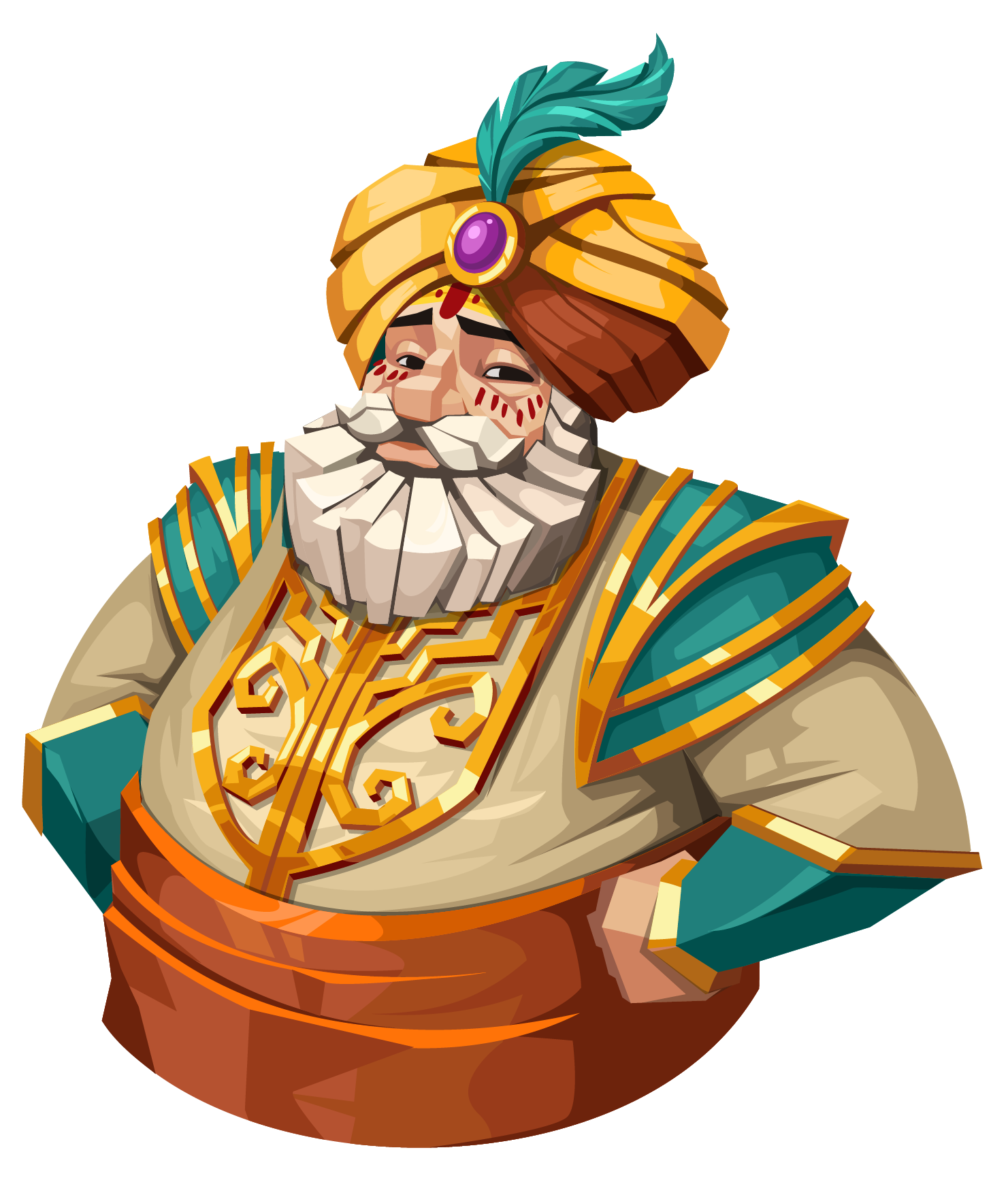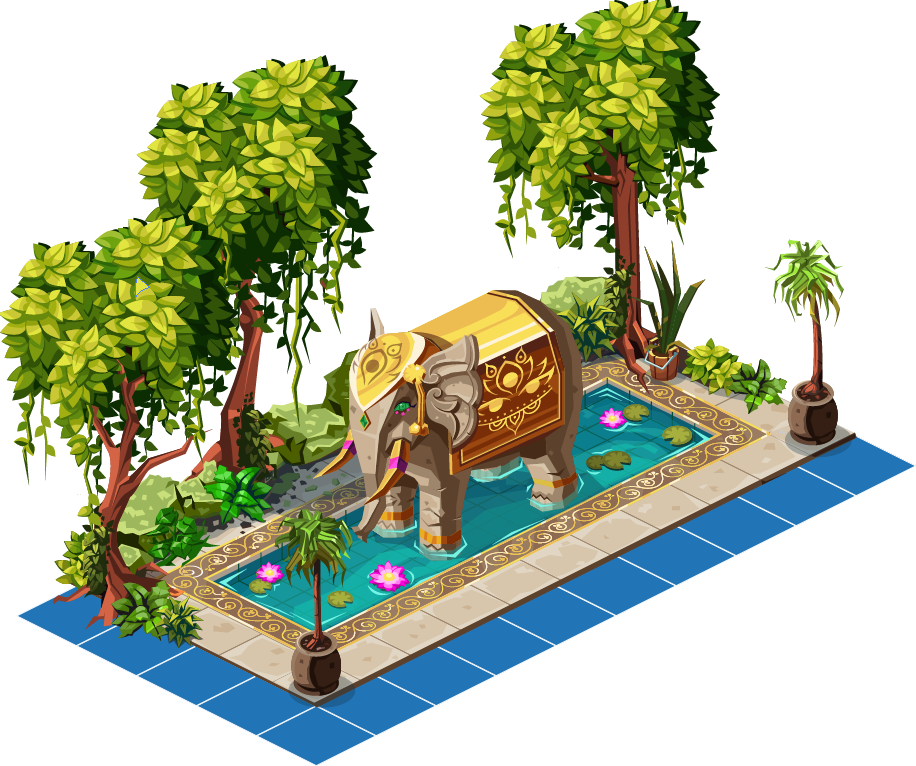 Hamburg,
Goodgame Studios gives its 80 million+ players the biggest update of the year
Goodgame Studios, Germany's leading developer of gaming software, has this week released the biggest update of the year for its online strategy hit, Goodgame Empire. This update grants the wishes of many players, as for the first time, players can team up with their alliances to build a metropolis of epic proportions and make this city the capital of the Great Empire. Check out this video to learn more about the update from the source.
Founding a noble house is the only prerequisite for building an alliance city. In terms of design and game mechanics, the alliance cities are completely different from all the current cities in Goodgame Empire. In the alliance city, buildings occupy set lots and thus blend in perfectly with the new picturesque scenery. Constructing buildings earns every player in the alliance valuable bonuses. Only one alliance city is allowed per alliance.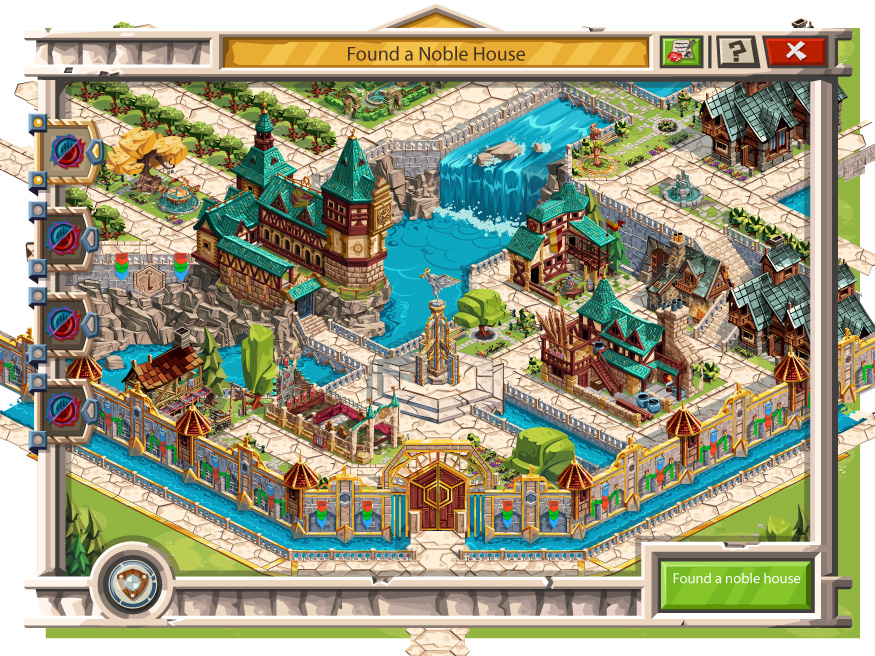 This feature focuses on not only building up the city, but also the battle for the title of royal capital. Alliance cities can only be attacked during battle periods – the first battle for the royal capital starts on June 7. The time it takes to reach an alliance city with your troops is always the same – regardless of where your castle is located on the world map. Attacks on alliance cities are anonymous, which means that even less advanced players can risk attacks without fearing the revenge of powerful alliances. The city defense is different as well. Alliances don't station troops along their walls like usual, but rather upgrade their buildings to defend their cities. This means that even if a city has just lost a battle, its defenses remain intact and don't need to be replaced.

Players can look forward to royal tokens and royal coins as rewards for successful attacks. With royal tokens, alliance city owners can upgrade their buildings and move up in the event rankings. The alliance that secures first place in these rankings will receive the prestigious title of royal capital for their city. This is then indicated on the map of the kingdoms. Players who don't have their own alliance cities can also benefit from royal coins. Using this new currency, they can buy decorative items, equipment, and more in an exclusive shop.
The Strategy Games Studio, under the umbrella of Goodgame Studios, is in charge of the development of Goodgame Empire. Over 50 game designers, artists, and programmers worked several months on implementing this mega update. More content that will further expand the alliance cities is planned for the future.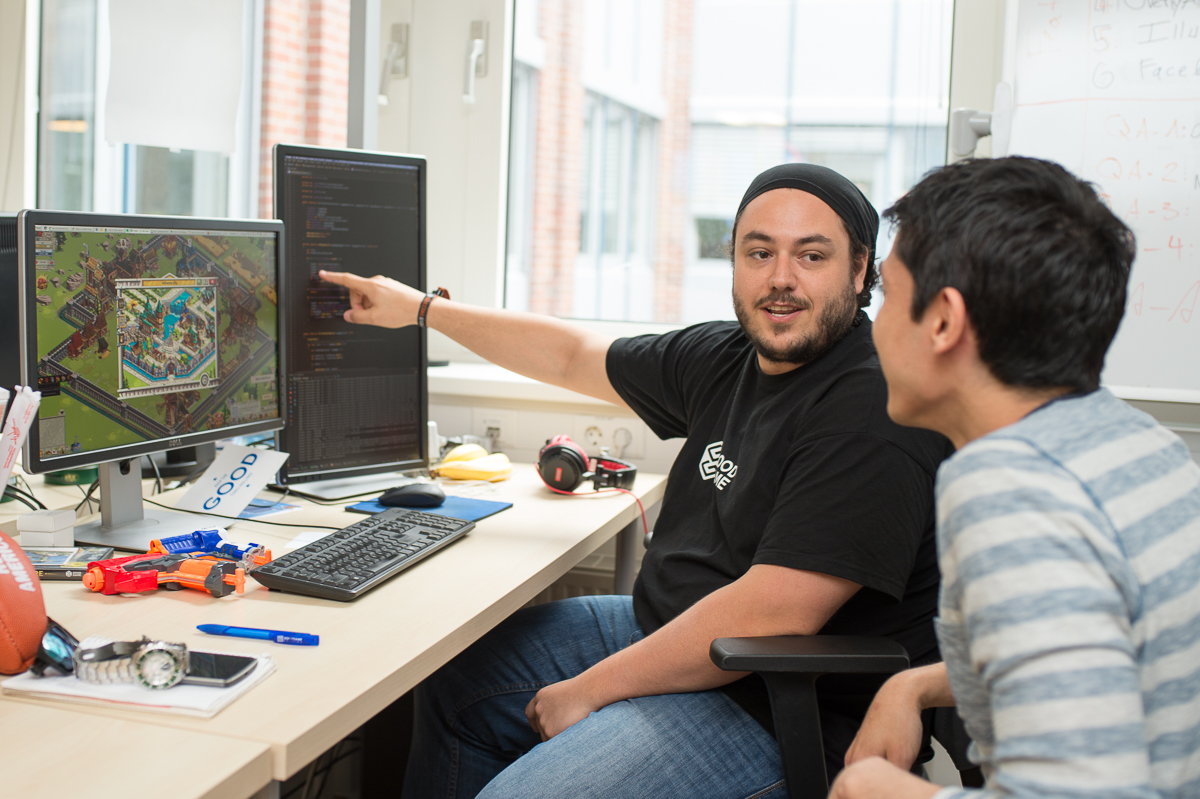 Phillip Knust, head of the Strategy Games Studio, remarked: "Our goal for more than four years has been to regularly deliver new, top-quality content to ensure that our players will continue enjoying Goodgame Empire in the future. Over 80 million registered players have already claimed their thrones in the empire, and this number keeps on growing. This shows us that we're on the right path, and we're grateful to all our loyal fans who have taken this path with us."