DIY – Develop it yourself | No 2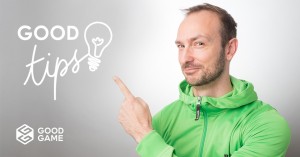 In our previous issue of Good DIY Tips, we presented Twine: the perfect tool for creating spellbinding text adventures. This time we're taking it a step further. The tool's got to be able to handle it if you want something that's a bit more visual and heavier on role-playing.
Do you still have fond memories of the rough-hewn 8/16-bit retro graphics of old NES and SNES classics like Secret of Mana or Chrono Trigger? In that case, your search for the right game development tool has come to an end with the RPG Maker series from ASCII and Enterbrain! As its name implies, the tool is used to produce atmospheric role-playing games, and with a little experimentation you can also add elements of strategic combat.
A number of RPG Maker versions have been released over the years, and each new iteration has brought users an ever-growing selection of options and bug fixes. Most versions come with a tile-based map editor, a database editor for changing the values of all game objects, and a simplified script language for designing events. You can use the latter to create automatic sequences like cut scenes, teleportation effects, and plausible dialogue with multiple answers. All versions offer a basic pack with graphics, compositions, and further content. Additionally, most versions enable you to add your own creations to the content.
Versions 95, 2000, and 2003 don't require any programming skills at all, yet still permit you to make in-depth changes to your game, for instance by providing drop-down menus and buttons that do the programming for you. From RPG Maker XP on, you can make changes directly to the ready-made game system with the RUBY programming language specialized for games. You can get some RPG Maker versions in English on Steam. Prices range from €20 for RPG Maker 2003 to €74 for RPG Maker MV.
Critically acclaimed and loved by gamers, the narrative role-playing game To the Moon was developed with RPG Maker XP. Positive reviews are well above 95 percent, which tells you all you need to know! Will you accept the challenge?